At the request of many girls I have studied for a long time such important theme like vitamins for human brain, memory and attention improvement! Everyone knows that the capacity of the memory is reduced by the age and after certain years it is not as sharp and tenacious like the memory of a child is. It is necessary to keep in memory not only  everyday duties, but also to remember the data, numbers, and birthdays. And are there vitamins for a brain, which improve our attention? Yes, there are!
Often most vitamins for memory improvement are considered as remedies for prevention and treatment the early stages of Alzheimer's disease – as first symptom of which is short-term memory loss, and the subsequent course leads to dementia. Although there is no any success in this field, scientists have not discovered any pills yet, but preliminary data already exists.
I have already posted information about vitamins for the brain and memory, which enhance memory of middle aged people of 55-60 years (working age), and which have got numerous researches about its effectiveness, and they really work.
The Vitamins  for memory improvement and the brain function activators.
The most popular and studied "vitamins for memory" for healthy people is lecithin, herbs and standardized herbal extracts, in which the desired substances are combined in certain effective concentrations.
The lecithin benefit is enormous! It contains a high dose of choline and nozitol, which  affect on  the memory improvement for children and students, so it is especially important for taking! Lecithin also takes part in the assimilation of fat and weight loss, it is rich for useful omega acids and important for maintenance of beautiful and healthy skin.
By taking lecithin, we switch on the fat stores burning process in the body, thus metabolism is speeds up!
And for our parents taking lecithin is a must. It cleanses the circulatory blood system, contributes to the normalization of cholesterol level and prevents occlusions of the arteries. In addition, it prevents sclerosis of cerebral vessels, which is especially important for the seniors.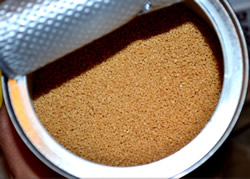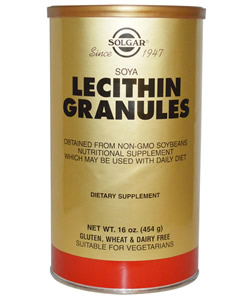 Lecithin is necessary for all, children and adults of all ages! It is recommended to store it in the refrigerator after its purchase.
The store iherb offer lecithin in two forms: granulated and capsules, whatever you like. I just bought two cans of Solgar Lecithin Granules (for a child and parents) – a highly purified, non-GMO, and delicious. The taste of this lecithin is very nice and fresh, it is similar to some roasted nuts and delicious, you can even have it with a spoon! The concentration of lecithin is high, the most concentrated I have not yet met. And also there is a very convenient form in capsules:
Now Foods, Lecithin, 1200 mg, 400 Softgels – for women
Now Foods, Sunflower Lecithin, 1200 mg, 200 Softgels – for men
Now let's talk about herbs!
The Scientists keep repeating that herbal substances do not influence narrowly (as tablets do), but  they have effects on the whole body in all directions! They are the extracts of ginkgo biloba, gotu kola, Bacopa, ashwagandha, ginseng and other adaptogens.
The maximum studied remedy for the  memory  improvement  is  the extract of ginkgo biloba.
Ginkgo biloba for memory improvement  and raising the spirits.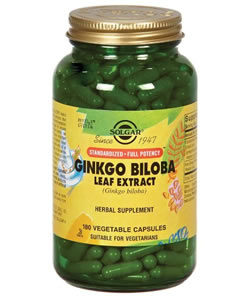 The Ginkgo biloba extract is the most promising  substance  in terms of research, nevertheless  it  is widely used in Europe for the treatment of memory loss caused by the decreasing of blood flow. Ginkgo biloba extract improves blood circulation throughout the whole body, especially throughout the brain, it also has got an antioxidant effect and improves the memory and thinking capacity.
Most researches show the improvement of the  mood and mental abilities of healthy people who takes the ginkgo biloba extract.
In addition, several studies have shown ginkgo improves mental function of seniors older than 50 years old with the  mild memory impairment. The most effective drug for improving memory Ginkgo is standardized extract containing 24% of active substances – flavonglikozid usually it is taken by  its therapeutic dosages of 120-160 mg per day.
What gingo medicines are worth of attention on IHERBS?
I bought this one to my father, it is ginkgo Kroeger Herb Co, Complete Concentrates, Ginkgo Biloba, it contains only 10% flavonglikozid, not so much, but my father likes this remedy, so he asked me to buy more. He noticed that there was improvement of concentration, also his business efficiency  increased, but as for the activation of memory, he did not mention it (it might be that he took only one jar of the remedy).
An excellent extract of  ginkgo  is Nature's Way, Ginkgold Memory & Concentration, it is  concentrated (24% flavonglikozid and  it should  be taken only  2 capsules a day), or the extract Nature's Way, Ginkgo, Standardized, which already contains  mixture of gotu kola and ginkgo biloba. They represent a good and effective system for our memory.
The most powerful extracts of ginkgo for memory improvement is a ginkgo Solgar, Ginkgo Biloba Leaf Extract (90 mg extract per capsule) and Life Extension, Super Ginkgo Extract 28/7 (120 mg extract per capsule), the latter should be taken just 1 capsule a day!
Another interesting complex to improve memory and enhance learning is Aged garlic Kiolik Wakunaga – Kyolic, Aged Garlic Extract, Neuro-Logic in combination with an extract of Ginkgo biloba, lecithin and folate – this complex set of exclusive formula is developed  by neurologist, and it improves the whole  complex of  functions of human  brain.

Ayurvedic herb Bacopa – to improve memory and fasten the learning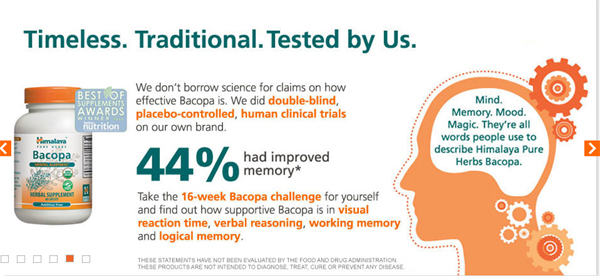 Bacopa improves memory in 3 months!
Ayurvedic herb Bacopa Monnieri also helps improve memory. The most researches have shown that an extract of Bacopa has got a strong anti-inflammatory and antioxidant effect, however, its extract improves the learning capacity and human memory during  application of the standardized extract for the period no less than 3 months, and the best results are shown by the extract  application for 3-6 months.
Ginkgo and Bakopa which are taken in combination can improve the mental capacity of the brain of healthy seniors. Thus the results also depend on the duration of use.
What Bacopa drugs can be bought on iHerb?
The standardized extract of Bacopa Himalaya Herbal Healthcare contains bakozidy and powdered herb Bacopa to improve memory and fasten the mental processes. This complex is in the photo above .This complex has demonstrated  the increasement in the area of operation memory and logistics for 44%, as well as the acceleration of the brain reaction in the researches for 4 month  . You can start with it, or choose a combination with ginkgo biloba.
Complex FutureBiotics, ThinkFast, Brain Performance + Memory contains a concentrated extract of Bacopa, Ginkgo biloba, gotu kola and other synergistic supplements which help to activate the brain and improve the memory, even its name- "think fast" shows that it helps to avoid being dull at work )
Ashwagandha sharpens the mind, gives energy and strenth.
Ashwagandha – increases brains' activity and improves memory.
For long time Ashwagandha (Ashwagandha) has been used in Ayurvedic medicine as a Rasayana or rejuvenating tonic – a substance that promotes longevity, sharpens the mind, protects against the damaging effects of stress and reduces anxiety. The researchers have found that its root extract increases activity in the brain and improves memory of normal, healthy people.
Also ashwagandha has  got an anti-stress effect , it helps the body to cope with daily life problems, supports the healthy reaction to the stress, increases physical endurance, and gives the body energy, improves the activity.
What Ashwagandha to choose?
At iHerb it is necessary to notice some  standardized extracts of ashwagandha with a high concentration withanolid that have a high biological activity, giving the body a mild immunomodulating effect, and they also have got  anti-inflammatory, analgesic and anti-cancer effects. They are: an extract of ashwagandha Solgar Solgar, Ashwagandha Root Extract and Himalaya Himalaya Herbal Healthcare, Ashwagandha.
Herb- adaptogens improve memory of healthy people
Ginseng improves brain functions and memory, it reduces stress.
Asian ginseng and American ginseng are also used to improve brain functions. Both types of ginseng are effective adaptogens, it means that they help with tiredness and soften the nervous and physical overload at work. According to researches, a chronic stress and overload atrophy brain area which is responsible for memory. And both types of ginseng research have confirmed that they improve memory in healthy people.
American ginseng is present in the liquid concentrated extract Nature's Answer, Ginseng American, Root, and I also like the mixture of adaptogens in one bottle California Xtracts, Ginseng Ensemble, Adaptogenic Formula, there are Siberian ginseng, Chinese and American ginseng, Traditional Chinese adaptogen fo-ti and ginkgo biloba.

All kinds of ginseng extract on iherb can be viewed here
Liquid extracts of ginseng
, you may like something else. There is a strong opinion that the ginseng is best absorbed in the form of liquid extracts, but not in capsules and powders.
Rhodiola rosea reduces fatigue during studing and work, improves memory in the seniors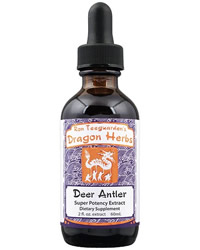 Another promising adaptogen is Rhodiola rosea . The root of this plant has got a long history of use, and research in the former Soviet Union countries has shown that it increases physical and mental functions during stress. In later studies, Rhodiola extract effects the symptoms of anxiety, depression and work stress and reduces mental tiredness.
Other studies have shown that standardized extracts of Rhodiola improve patients memory, including improvement of memory decline caused by  age. The combination of Rhodiola with Eleutherococcus and lemon grass (chinensis)- two other adaptogens- is more effective. On iHerb I found such complex only in liquid consistence complex -adaptogen Dragon Herbs, Qi Drops, Super Potency Extract, which contains  ginseng, and Tibetan Rhodiola and Siberian ginseng, along with other Chinese adaptogens.
Gotu kola enhances the operation memory and activates thinking capacity.
Gotu kola (Centella Asiatica) also relates to  adaptogen -herbs and it is used in Ayurvedic and European medicine, where it is called the tonic for the brain.
Gotu kola stimulates blood circulation and it is such effective to enhance thinking capacity and activity of the brain, that  its other medical properties are often simply forgotten (such as the treatment of varicose veins and cellulite).
There are some facts  that Centella drugs  can energize the brain by stimulating the production of choline in the body, this  explains the ability of Centella to activate the brain of mentally retarded children.
Centella also helps improve thinking  the older generation! According to the Thai researchers, in 2008 year, gotu kola extract increased the operation memory and improving mood in senior adults, that, in fact, shows  a great result for our beloved grandparents!
The best  drugs gotu kola, what to choose?
The first thing to strike one's eye is the complex liquid extracts gotu kola and ginkgo biloba Herb Pharm, Brain & Memory Tonic, which enhances memory and concentration. It  contains the extracts of rosemary and sage,  which are in also used for improving memory Western medicine .
Another set of gotu kola, gingko and adaptogens – Gaia Herbs, Ginkgo Gotu Kola Supreme, is a famous brand that produces high-quality liquid extracts. However, the individual standardized extracts of gotu kola should not be forgotten, they can be  Solgar Solgar, Gotu Kola Aerial Extract standardized and liquid alcohol extract Nature's Answer, Gotu Kola Herb.

What vitamins for memory improvement to  choose?
The usual thing for herbs is  the difference of perception  it means that one person  approaches some herb, the second person will choose  the other. You can start with the taking of lecithin and herbs to improve memory and blood circulation, the herbs are gotu kola and ginkgo biloba, and then add to them rhodiola or ginseng as a liquid extract.
To improve memory for seniors  fit well again lecithin plus Ginkgo, Bacopa, Rhodiola, ginseng, gotu kola. Some  data shows  that taking fish oil significantly improves memory in the seniors and possibly (preliminary data), inhibits the onset of Alzheimer's disease.
To summarize this post result about vitamins for memory improvement , I would suggest to start with  taking of lecithin, ginkgo biloba (gotu kola) and adaptogens!
Tell your experience, what vitamins to improve memory have helped you?

Are you ready to write your comments about gotu kola and gingko biloba?