Eyes and lips are two very sensitive areas, which need a special care during the fall and winter. On both parts, the skin is thin, tender, has no fat, and therefore is prone to early wrinkles.
The skin on the eyes easily stretches and is rarely normal by type. Usually, it is dry, sensitive to all adverse environmental factors. By the way, refer to the Eye Cream Guide if you want to learn about the different skin problems.
In winter, lips often peel and crack, losing their elasticity. To prevent this, they need regular care and protection.
Winter eye care
When choosing a cream for eyelids during winter, it is important to take into account many factors: protection, nutrition, hydration, anti-aging, and others.
Thus, the cream should contain nourishing, protective and anti-aging components, such as:
linoleic and linolenic acid contained in many vegetable oils (rosehip seed oil), ceramides, phospholipids, squalane restore the hydro-lipid layer, nourish the eyes' skin, prevent wrinkle formation;
sesame, and grape seed oils, beeswax, allantoin form protective film on the skin, prevent evaporation of moisture;
hyaluronic acid and lecithin promote hydration, renewal and skin elasticity;
Vitamin C helps your skin to be elastic, retains moisture, protects against free radicals;
Vitamin E is a natural antioxidant that moisturizes the upper keratinous layer of the skin, has anti-inflammatory and soothing effects, protects against photoaging;
peptides slow the aging process.
Let's start with a universal remedy, which impresses with its great results for a penny price.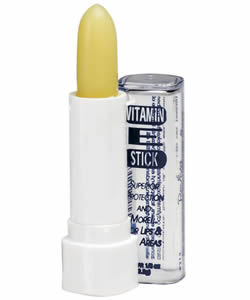 It contains the sun protection SPF15, vitamin E and allantoin. Allantoin is an important protective component in the stick, which saves your eyelids and lips from external adverse factors, softens and moisturizes the skin, accelerates the regenerative processes, and makes the skin smooth and soft.
In addition, there is a soybean oil, candelilla wax, beeswax, castor oil, olive oil, linden blossom essential oil.
Stick is perfect for sensitive skin around the eyes, it nourishes and moisturizes well, does not make a film, does not make an under-eye skin and lips dry.
It is very convenient to take the stick when going to sauna, sun booth, to the beach or to the mountains.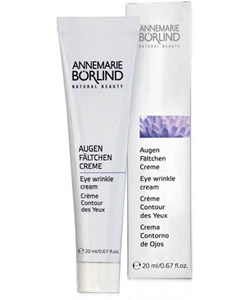 This one is my favorite. Nourishing and moisturizing at the same time, age cream for the delicate skin around the eyes can be used as a day and night care from ages range 25-35.
The cream is yellow, almost odorless, dense enough and oil reach, but the skin "eats" it immediately. The cream does not pill, it is not too fatty so that it perfectly suits even oily skin. It has well approved itself as an under makeup cream (I use it under the concealer) and it stays all day long.
As a third component (and hence an active ingredient with protective and moisturizing features), squalene is used. The ingredient is often used by luxury brands. Then, there are plenty of other useful components: wheat germ oil, corn, sesame, and soy oils, vitamins A, E and carrot extract, designed to power and protect the skin.
After the six weeks of use, the skin is denser, more nourished with moisture, smoothed and acquired a healthy appearance.
Key takeaways: I think that as an eye winter cream, it will be perfect for any skin, especially for a thinning and dehydrated one. The price is acceptable.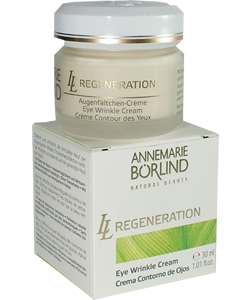 This is even more luxurious cream of the German brand AnneMarie Borlind. Its composition is perfect for a dry and sensitive face and eyes' skin for ages 25+.
It smoothes and refreshes your tired skin around the eyes, and the wrinkling process is noticeably reduced.
By the texture, it is a dense, oily cream, melting on the skin and perfectly absorbed without leaving greasy or sticky feeling.
The composition is less allergenic: shea butter, sesame, jojoba, and corn oils; a moisturizing complex of sorbitol, glycerin and milk derivative$ beeswax (a protective component for the conservation of moisture in the skin), d-panthenol (soothes and moisturizes); bisabolol and Brassica phytosterols (restore and strengthen the skin, relieve irritation); acacia flower wax (makes cream dense and protects skin against dehydration); carrot root extract (useful for skin rejuvenation); Alchemilla extract, horsetail extract (reduces puffiness and tightens the skin, contain silica), cornflower extract (calms), vitamins A, B6, tocopherols, lecithin. There are no acrylates, silicones, and parabens in the products of this brand!
Key takeaways: due to the balanced composition, the cream can solve several problems at once:
soothe tired and irritated skin around the eyes
give the necessary nutrition and protection
moisturize and long retain moisture in the skin
strengthen the delicate skin around the eyes to slow the wrinkle formation
Give the best possible protection in fall and winter.

Also we dont forget to apply correctly cream not to stretch gentle skin of eyes: circle motions from an internal corner of an eye on an upper eyelid to an eye corner and then to drive in into skin with finger-tips (self-massage).
In addition, I recommend my favorite eyes makeup remover with chamomile and green tea: Earth Science, Eye Makeup Remover, Chamomile & Green Tea, Fragrance Free, 118 ml.

Winter care for lips
Winter lip balm needs careful choice as well as an eye cream. The main thing is the right composition of the balsam.
Important! For winter and cold weather, it should not be moisturizing, but it should protect the lips from the cold and wind.
According to the classification of protective, there are the following components in lip balms: petrolatum, mineral oil, lanolin, cocoa butter, dimethicone, allantoin.
Petrolatum and mineral oil have good barrier properties and can quickly restore the lips. But do not use them for a long time as they begin to dry your lips so you want even more often to apply the balm, and here, a habituation effect to the care product happens.
Therefore, when choosing the best protective balm, give preference to lanolin and cocoa butter in the composition, preferably in a duet. If instead of lanolin there is lecithin, it is also as the latter restores the skin of the lips and protects them from dehydration. If there is allantoin, then it is just excellent.
Lanolin is a remarkable protective component for the delicate lip skin with good regenerative properties. It does not let your lips dry and crack in the cold, acts as an air conditioner (smoothes the lips).
You already know about cocoa butter, it is a great protective component in the balsam and in the cream, as well.
Here, I give the list of my favorite lip balms, where everyone has its own zest. All of them are perfect for protection in winter conditions, as well as to restore the delicate skin of the lips at night.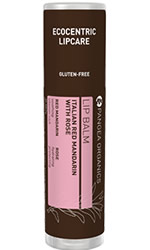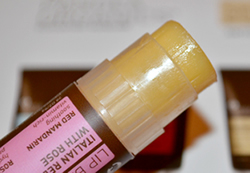 This is one of my favorites, which copes with the protection and rapid recovery of the lips.
The secret of such a result is in the composition, i. e. in the hemp oil and lecithin. Hemp oil contains a lot of omega acids, which moisturize and heal the skin. The lecithin, in turn, restores damaged skin layer and, therefore, the skin does not lose moisture any longer and stops going dry. In fact, it is a rare to find lip balms that contain these two ingredients. The base usually contains cocoa butter and shea butter to soften and protect, but not balance the skin. And here, there is everything all at once!
The balm has a delicate aroma of citrus and rose. It deeply moisturizes and protects, is perfect for rough and dry lips. It has a long-term effect, does not give the feeling of film and wax on the lips. There is no canceling effect when, after using, the lips become even drier and you need to use the balm more and more often. It's very beneficial.
There is a similar lip balm with Egyptian fennel, grapefruit, and sweet orange, with the same effect and composition — Pangea Organics, Lip Balm, Egyptian Fennel with Grapefruit & Sweet Orange, 7 g. The only difference is in the balm flavor and color of the packaging.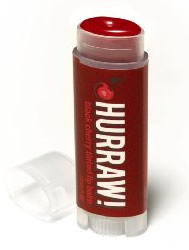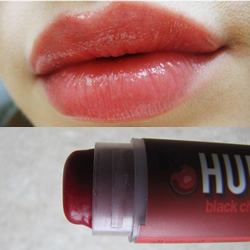 It is just a terrific 2 in 1 care product for a cosmetic bag: balm and lip gloss at the same time!
The base of the balm contains cold pressed oils that make your lips well-cared and protected from external influences. Alkanes oil gives a slight shade of red. Cocoa butter softens and protects the skin of the lips, and jojoba oil heals the cracks.
The feeling on the lips: it smells sweet cherry; balsam covers your lips with a barely noticeable shiny non-tacky film, which is not erased for a long time and protects the lips from wind. Despite the very bright color in stick, it looks perfectly natural on the lips, creating the effect of wet lips.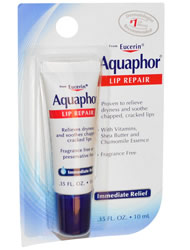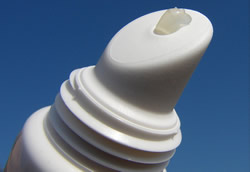 It is an interesting care product, outwardly neutral, but restores lips very quickly! It works as an emergency for dry, cracked and peeled lips.
The balm consists of softeners and components with nourishing, soothing and healing properties: castor oil, d-panthenol, shea butter, vitamins C and E, lecithin, bisabolol, chamomile, and beeswax.
There is a convenient packaging with a slanted edge. The balm has the consistency of a translucent ointment, which can be easily distributed to the lips and does not stick. The smell and taste are neutral, quite comfortable; the balm is not felt on the lips, but very stable, is not absorbed immediately; even after eating, there is a moist feeling on the lips.
As a result, lip balm nourishes much better than do other care products of that kind. The balm removes all peeling, prevents cracking. There is a feeling that it fills the lips with moisture from within, they become smooth and dense.
It is perfect for use at night, but during the day, it is a good choice to use under the lipstick: in the winter, it perfectly protects lips in the cold.